Welcome
Welcome …
… to the official Fanpage for the actor, musician, author and multi-talented Nick Wilder!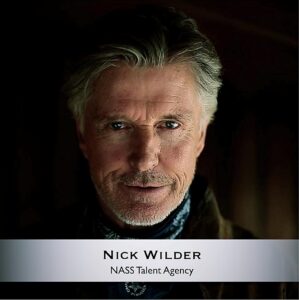 Here you will find a lot of information about the actor, who is much more than the well-known former advertising icon "Mr. Kaiser" from the Hamburg Mannheimer Insurance Co. or the even more popular ship doctor "Doc Sander" from Germany's longest running TV show Das Traumschiff (ZDF) – The Love Boat
Did you know, for example, that Nick has a world championship title? Or that he had a modelling career in the US? This site will keep you up-to-date and will fill in the gaps of all the things you would like to know about the actor. It is run by me and of course with Nick's approval.
Dear Mel,
just had a look at the Fanpage you have created here and I am thrilled.
I am very much looking forward to our collaboration.
Keep up the good and creative work!
Thanks

Nick's life has always been full of surprises, just like the title of his "New" biography called: "Life is wilder than you think".
So with that, I hand over to you…
Have fun browsing all the latest news and pictures of Nick Wilder, and feel free to leave an entry in the guestbook, as we would love to hear from you.
Yours